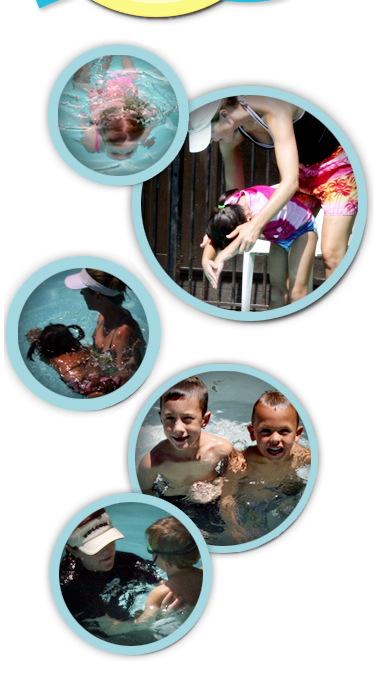 1. Trained instructors using a very specific teaching method, the Swimming Success method, that has worked for over 20 years.
2. Instructors work one on one with the child, adapting to their needs.
3. Instructors who are caring and patient, but yet persistent and constant. This is not a "splish splash let's just make bubbles" type of course. Your children will work hard, but at the same time, will have lots of fun. Our instructors will persistently work with your children and will not give in or give up when children are crying or want to quit. Instructors lacking experience, compassion, or patience do more harm than good and can be the reason for children not learning how to swim safely on their own.
4. Conducting 8 days of lessons as close as possible. Extended gaps or even a few days between lessons leads to painfully slow progression and frustration. When there are extended gaps, most of the lesson time is used getting back to the point they reached during the previous lesson. The remaining balance of the lesson time usually is not sufficient to make enough progress to learn how to safely swim.
5. We use warm water so the children are not shivering or crying due to the coldness of the water. Water temperatures below 90 degrees often prevents muscles from relaxing. Tight muscles restrict movement, resulting in a lack of progress and diminished results.
WHAT WE OFFER THAT OTHERS MOST OFTEN DON'T:
20+ years of teaching experience
Successfully taught thousands of students to swim
Proven method that works
Only 8 days of instructions to succeed
Patient and compassionate instructors
Instructors always in the water: no lessons from the edge of the pool (for beginners)
Water temperature of at least 92 degrees
Lightly chlorinated pool water
No pool interruptions - only swim students
Semi-private lessons available for intermediate and advanced students upon request
We know from our conversations with parents that have non swimming children, how skeptical they are, imagining their children swimming in barely over a week. Nevertheless, their children have all learned to swim and have attained a water familiarity they could not anticipate before taking our 8-day course. Many of our participants have tried, at one time or another, to learn to swim and have experienced failure due to some of the conditions above not met. This results in a loss of time, effort, frustration, failure, and money.