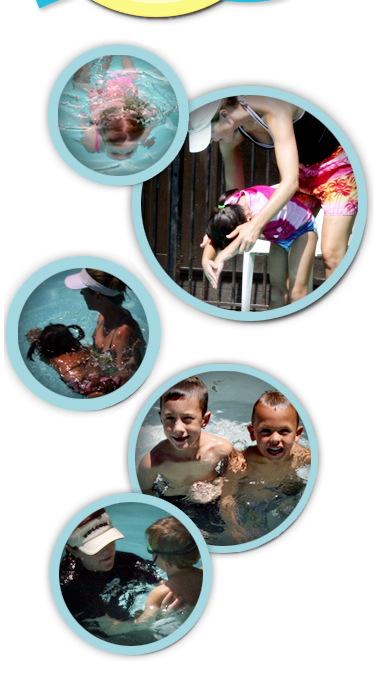 WHAT TO EXPECT FOR BEGINNER CRIERS
The first few days of lessons are an adjustment period for new students. For young children, the water, a new instructor, and new surroundings can be scary at first . Physically they are working their entire body in a new way. They may need more sleep until their body tones up and they get in better condition overall. There are a lot of new adjustments at first for these young children.
Emotionally we have found that the concern about coming to lessons peeks somewhere between the 2nd and 4th lesson. This means that the concern seems to increase for a few days and then after the peek day the complaining goes down. They began to trust the teacher and they realize that the lessons are not real long. They learn the sequence of the lesson and they realize they can actually do things that they thought were too hard.
Children who are 2 years and younger may take longer to adjust to the new environment. Their verbal skills are limited, therefore they are much more likely to express their feeling through crying throughout the course of the training. Please remember that not every cry means "I'M afraid." A child may cry because they want candy for dinner, or they don't want to go to bed etc. If your child is one who continues to cry BEYOND THE 6TH LESSON please watch for the type of cry or complaint and try to see what they are trying to COMMUNICATE.
CRYING AT THE POOL BEFORE THE LESSON BEGINS

The child wants to maintain contact with the parent and/or has associated the instructor with HARD WORK. To achieve success in a new skill there will be days when you need to work even when you would rather sit on the sideline and watch instead.
A contact cry of this type will usually drop in intensity as soon as the child is actually in the water and the work has begun.
THE CRYING BEGINS DURING THE LESSON

The child has learned the sequence of the lesson. When we get to the skills that have not been mastered they may cry about having to work on things that they are not comfortable doing. Even as adults we tend to avoid what we aren't good at yet. Once the skill has been mastered the crying will stop.
Our teachers are trained to deal with even the most fearful swimmer. Our Instructors will stay patient and encouraging but persistent so that all of our swimmers learn to their maximum capacity.